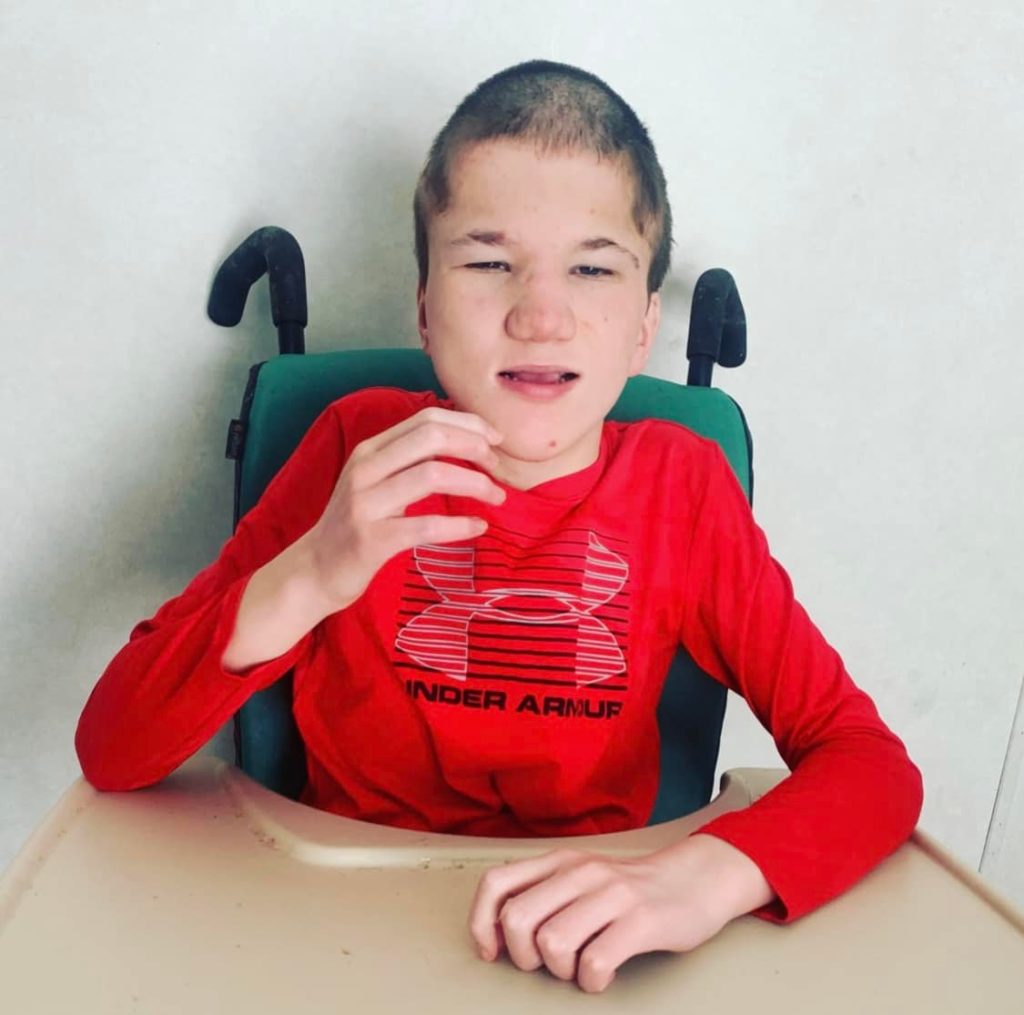 Assume competence versus accepting limitations.
It's a fine line, isn't it?
My son has –
profound autism
ID – intellectual disability
Low muscle tone
Scoliosis
Tethered spinal cord
Chiari malformation
Anxiety
Limited vision
I would not assume that he is capable of running a marathon. I also would not assume that I'm capable of running a marathon, lol. I accept the limitations within his physical capacities, but it's a bit trickier with an ID limitation.
The "experts" state he's at about an 18 month old level, but I don't believe that Luke's intelligence can be quantified in typical terms. There are 18 month old children who are capable of comprehending ideas and concepts that Luke is unable to comprehend.
For example,
Every single morning as I dress him for the day, I'll start to slip a fresh, clean shirt over his head (red today), & he'll abruptly stop me, exert his autonomy & say –
"Change it."
He wants a different shirt.
Or so he says.
I walk over to the closest, grab another shirt, & he allows me to slip it over his head except –
I don't get a different shirt. I simply walk over to the closet & bring back the exact same shirt that he initially didn't want – or did he?
That's where ID seems to be present. It has nothing to do with autonomy or wanting a different shirt in this scenario. There's something in Luke's mind that has to simply say "change it" every morning. He doesn't even mean change it!
I think sometimes as caregivers we do assume so much competence that we forget to accept some limitations & in failing to accept these limitations, we are in essence, failing to accept who these individuals truly are – beautiful image bearers of their Creator exactly as they are.
It's a fine line, isn't it?
Just keep livin.