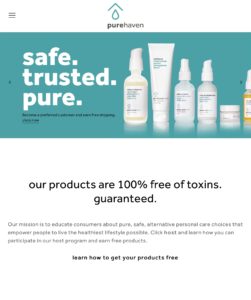 purehaven.com – this is my go to company for all things natural, organic, and chemical free.  I LOVE the tinted moisturizer, mascara, household cleaner and laundry detergent.  This is an amazing company doing amazing work.  You or your child could literally eat these products and there would be no harmful side effects.  Check them out.
http://www.fiverr.com/s2/36194179f3    – Fiveer is my go to resource for all the technology needs I have as a writer but as a writer has absolutely zero skills in such as I have used fiveer to create beautiful (and affordable!) Pinterest pins for my blog pages and help with affiliate links and I will be using them again in the future for many other projects with my non – profit The Lucas Project.
http://fbuy.me/g7LfQ – PACT clothing is my favorite!  Made with super soft organic cotton, all of their clothing is affordable and made to last.  They also offer great discounts throughout the year if you give them your email address.  I own just about every piece they've made and I've gifted many items to friends (and my hubby) as well.   Give them a try.