It's Luke's 15th birthday exactly one month from today. August 12, 2004 he came screaming into this world as he was gently lifted from the gaping hole in my belly. I held my breath & desperately prayed that he would defy every odd and please dear God, let him LIVE and he did! Hallelujah! and he not only lived but he thrived and progressed for almost 15 years! Praise Jesus! And as thankful as we are for his life and progression, the simple fact remains that as Luke ages and gets bigger and stronger and goes through puberty with lots of pent up testosterone flowing through his body, his needs have become quite intense, and it's difficult to keep him satisfied, entertained, and at times, safe.
Luke's life this coming year will look different from most his age. He won't get his permit or hang with friends at the arcade; he won't play Xbox or beg us for a phone (thank goodness!) but he will have milestones that he overcomes, feats we check off on his IEP such as recognizing what his flash cards represent, not grabbing a person's hair when he wants something, eating one bite at a time, and of course, continuing to focus on his ambulatory skills.
When Luke's birthday rolls around every year, we often struggle to find tangible (and affordable) gift suggestions as friends and family ask "What does Luke need?" This year is different. This year the list is big and expensive and as he gets older and stronger and much less satisfied with Veggie Tales, these items would really help make life with him and for him much more manageable. This list will cost thousands of dollars (even with Ryan doing the work pro bono) & in a perfect world where money rained from the heavens, we could do it all without thinking twice, but we can't. We simply can not spend thousands of dollars on one child at this stage of life. Everyone in the special needs community understands that anything with the word adaptive attached to it is at least 20 times the price of a normal non adaptive item. This is #specialneeds reality.
People who have been touched by Luke's life will occasionally ask, "how can we help?" and usually we smile and say, "we'll be fine", but today is different – today we are swallowing our pride and emphatically saying, YES- yes, yes, yes – we would be honored and grateful and so willing for you to partner with us in this hard and holy work of raising Luke – Luke our boy with profound needs and help give him (and us) some birthday magic on his 15th year of life.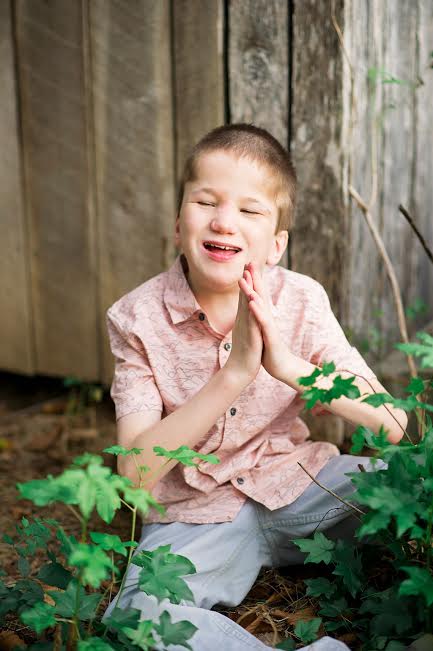 LUKE'S BIRTHDAY WISH LIST
#1 WISH – convert a portion of our basement into a completely safe sensory area with a touch screen tablet, padded walks, bean bag chairs, a camera for monitoring and whatever else might hold his interest for a moment or two. Luke is not at all content to sit anymore and prefers independence and walking – all the time – but he needs a safe space to do this or someone watching him constantly. We'd also ideally like to add a small private caretaker room for the occasional opportunities we have respite care for Luke. Price tag – $5000+
#2 WISH – A bathtub. The basement bathroom only has a shower which requires constant supervision to prevent falling so the person washing Luke is essentially in the shower with him getting soaked. Luke is also obsessed with trying to turn the temperature gauge as far as it can go – not safe at all- so the system we're interested in would address this issue as well. Price tag $1000ish
#3 WISH – We have a big yellow slide that someone gave us a few years ago. We need steps and a ramp. Anyone who's followed my blog or social media for any amount of time knows how important a WHEE! is to Luke, and we would love to make this happen for him. Price tag $0 – we have money set aside for this! We just need some able bodied people with a little time on their hands to help make it happen!
Total price tag – $ A LOT. Honestly, we're probably close to $10,000 when this is all said and done. We are asking for help with the first $5000, and we'll take it from there.
I know, it's a BIG ask but we believe in a BIG God and I believe in a BIG humanity that absolute will come through for one another.
If Luke's life, his story, our story has encouraged you in any small way, please consider helping us bless him on this 15th year of his miraculous life by making things just a little bit easier and more enjoyable for all of us. He represents hope against insurmountable odds. He represents life and the just keep livin message and the best way we can bless him is through your generosity on his birthday.
$5, $20, or $1000 dollars – it is all sacred, holy funds, and we are so grateful.
The gofundme link is below and gets us started with the first $5000. If you can't help financially, would you consider helping by spreading the word?  Likes, comments, shares are greatly appreciated.
https://www.gofundme.com/f/a-birthday-wish-for-luke&rcid=r01-156294310529-4fc2d6afd0a6476c&pc=ot_co_campmgmt_w
Just keep livin