Easter was intentional this year.
Usually it's the hustle and bustle and mom's stressed and no one is listening and we're trying to get ready for church in our perfectly matching outfits, and I'm making a big meal and we're hardly at all focused on the resurrection of our Lord and Savior and instead we're (MOM) focused on making sure everything looks just perfectly so.
Not this year. Easter was intentional.
This year we began our focus with Maundy Thursday – a term Ryan and I were not familiar with at all until recently.  I heard the term – probably on Facebook somewhere – and decided to research what this interesting word was all about.  I discovered that Maundy Thursday is a solemn remembrance of the Lord's last supper before Good Friday, remembered with unleavened bread and wine (grape juice for our crew). I talked to Ryan about incorporating a remembrance ceremony in our own family.  He liked the idea and so Annabelle and I set out to make unleavened bread which we recorded in a YouTube tutorial.
Here are pictures from our night of remembrance.  The kids really enjoyed this time and asked questions about the representation of the body with bread and the juice for Christ's blood.  Caleb volunteered to read the story of the last supper with Jesus and his disciples.
The next day we celebrated Good Friday with an Easter Egg hunt at our favorite date night spot – Bear Inn.
And we caped off our Easter weekend with church, brunch, pizza, and a pinata.  It was good.  A resurrection of sorts from the idea of perfection and instead embracing the holiday with peace, joy, and the blessing of family.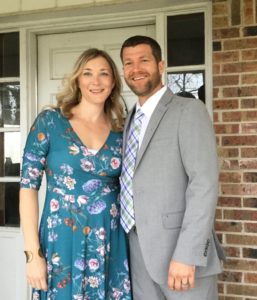 Just keep livin.