I've had good intentions for about three or four weeks now to do a Ronne family Christmas recap, but life has just gotten in the way.

I was lamenting to Ryan recently that I have little to no motivation to write, and that's primarily due to the youngest member of the family. When she sleeps, I do whatever needs to be done to keep this large ship known as the Ronne family running – in other words, I'm not writing. And, at this stage of life I'm not willing to sacrifice down time at night with my husband to click away at my keyboard or the occasional bonding moments I have with the other seven children – as rare as those moments seem lately. If I'm honest, I hardly feel capable of wrapping my mind around coherent words, let alone full sentences, anymore. Again, just my current reality and hopefully one that will be remedied in time as Miss Annabelle ages, sleeps a little more, and becomes a tad bit more independent.
All of that aside – I was really proud of how our Christmas turned out this year. Ryan and I had a dream, a revelation of sorts, an epiphany during the previous Christmas of 2014. We looked around at all of the excess and piles of stuff and felt like we were missing something – missing the true meaning – missing the baby in the manger, and we vowed to makeover our next holiday into a season of reflection on others, family, our love for one another, and the birth of our Savior. I truly believe we did a pretty good job of pulling this concept off in what we liked to call our Simple Celebration. (Excuse some of the stretchy face pictures. I'm still trying to get the hang of importing pictures into the blog in a time efficient manner – apparently cut and paste is not the most flattering method – but it's quick!).
The first concept behind our simple holiday was focusing on the birth of our Savior. We began a new tradition on Christmas Eve where we all dressed in our finest attire, prepared a magnificent feast, and invited Jesus to join us for dinner. We placed him at the head of our table and then one by one, offered him our gifts of gratitude and promises to try to do better in the coming year in specific areas. This was such a hit, a wonderful time of family and reflection on the true meaning of Christmas, and a lifelong tradition for our family.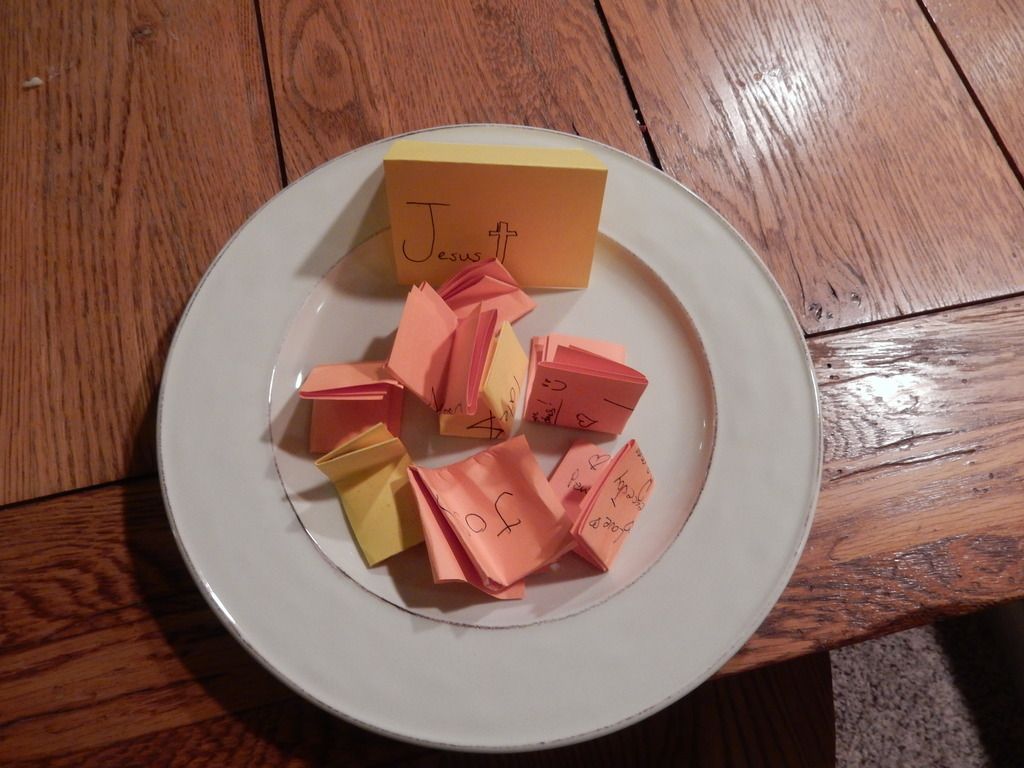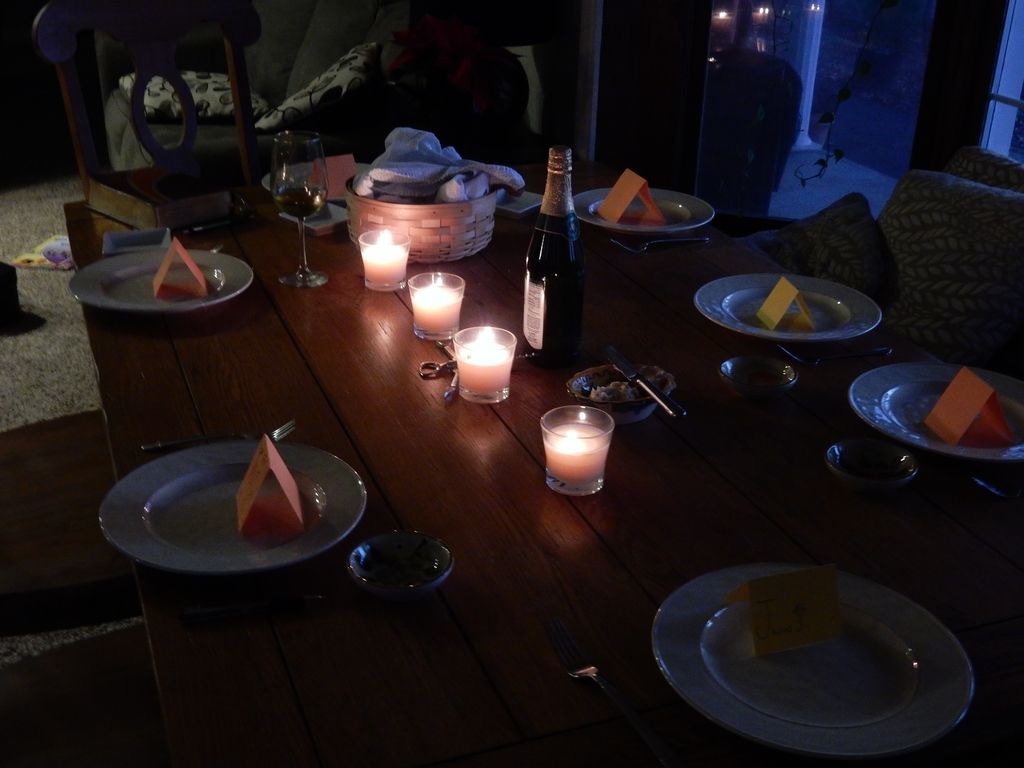 Second, Ryan and I decided to focus on three meaningful gifts for each child. One would be a meaningful store bought item, the second, an item handcrafted by either mom or dad, and the third, would be a special something from their mom or dad in Heaven. The kids also drew each others names, and we gave them each an allowance of $5.00 to purchase supplies in order to make a gift for one another. Here are some of our unique and meaningful creations.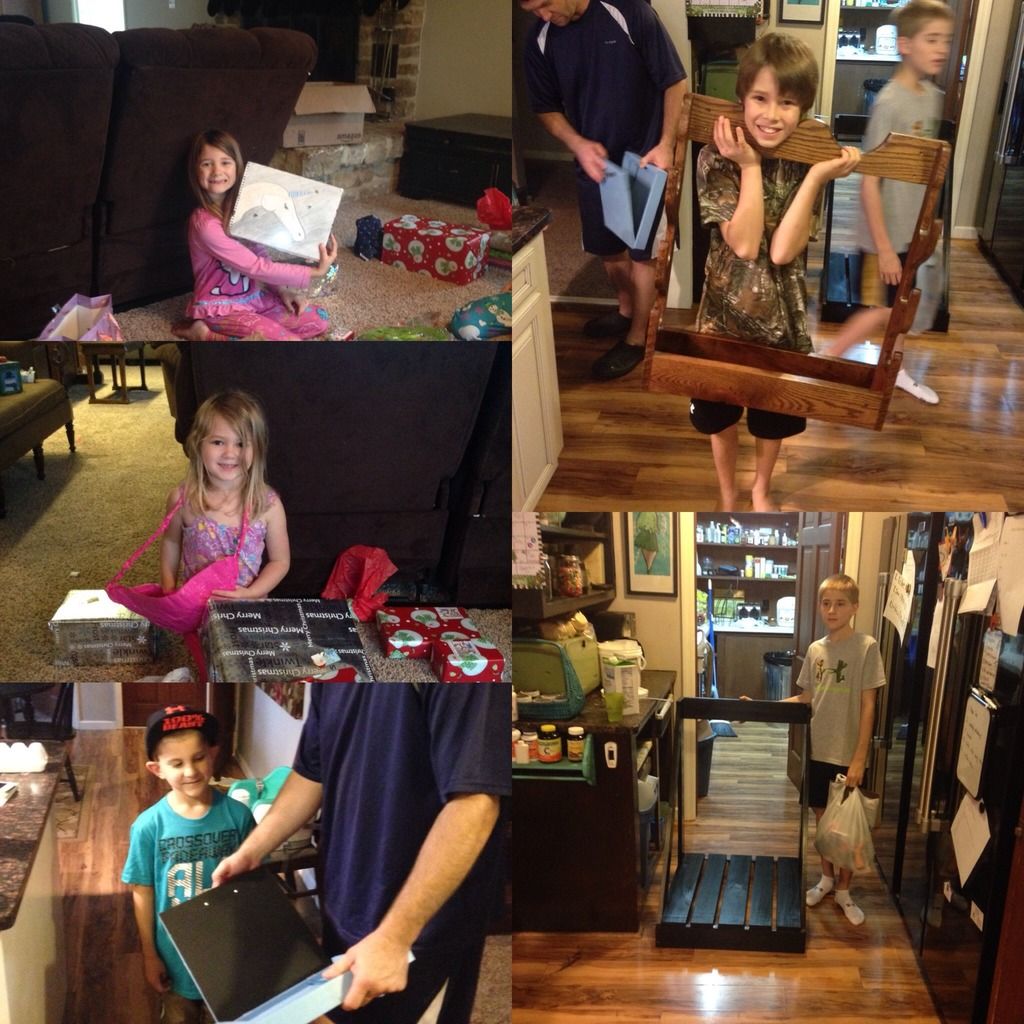 ( A gun rack for Tate made by Dad, a guitar holder for Caleb made by Dad, a chalk board lap top for Josh made by Dad, a duct tape purse for Jada made by Tate and a light up unicorn picture for Mabel made by Caleb).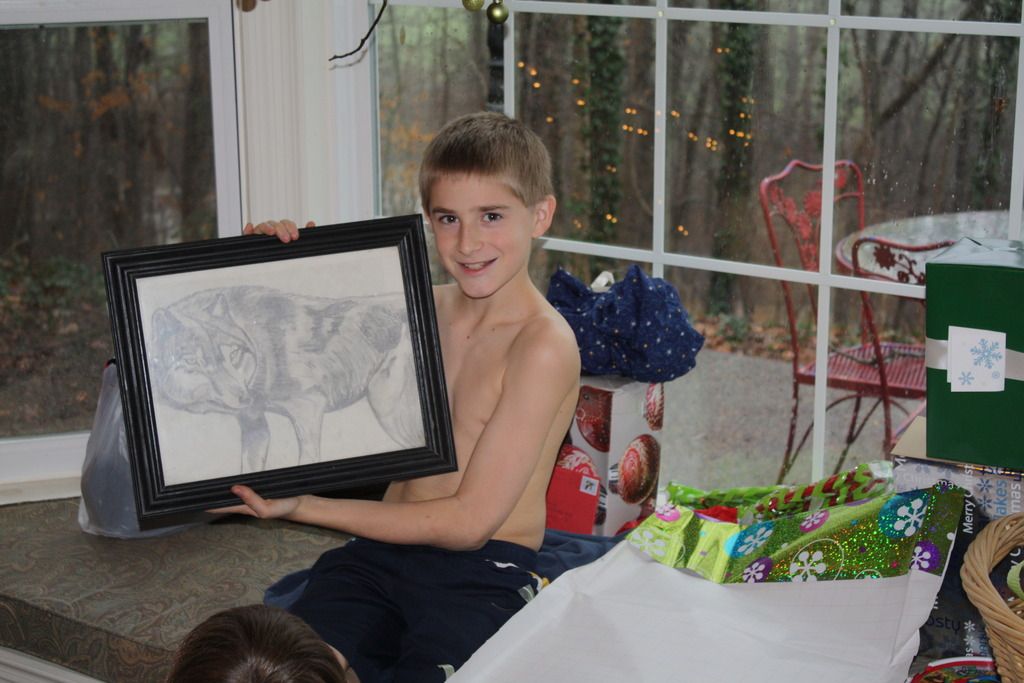 (A picture drawn by Caleb's Dad in Heaven)

(Custom made shirts for the girls made by Mom).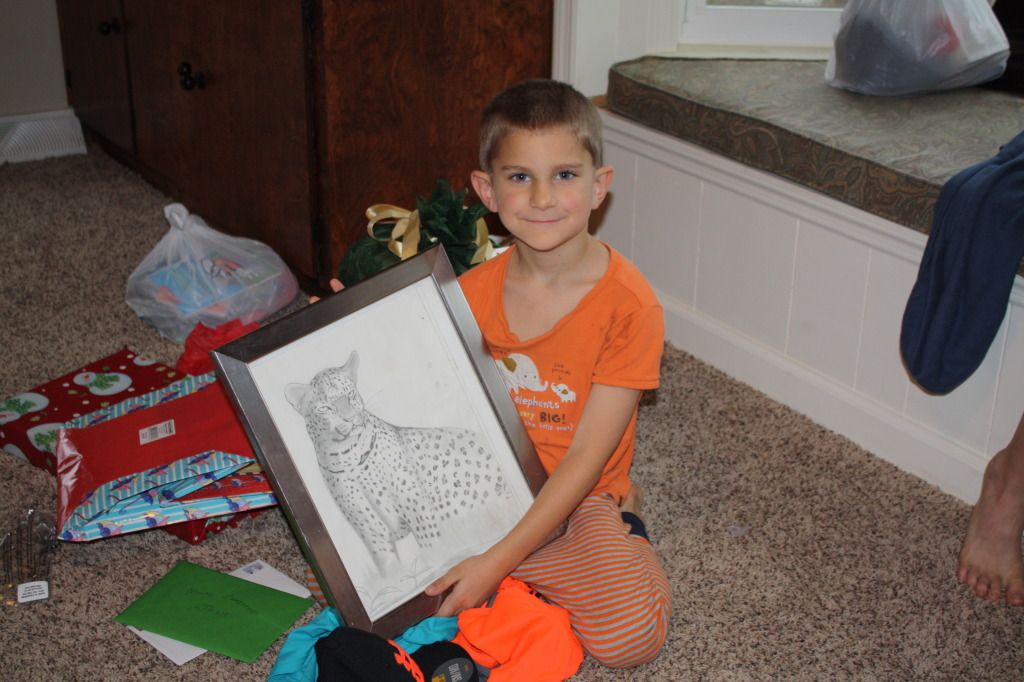 (A quilt for Tate from his mom in Heaven, a picture for Josh from Dad in Heaven and a cup of homemade hot chocolate for Caleb from Jada).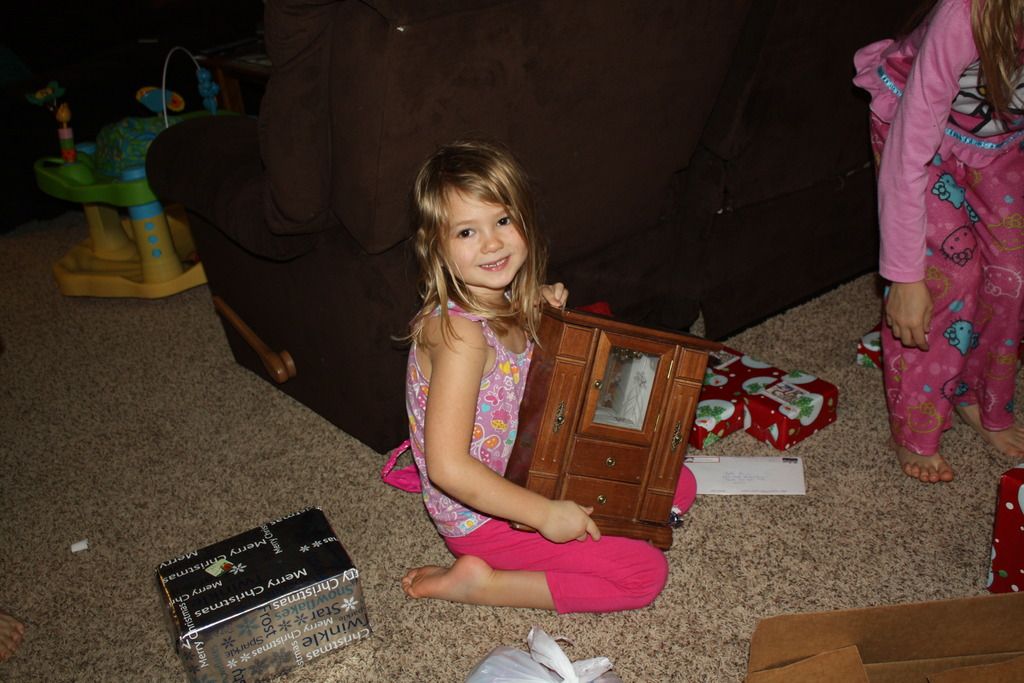 (A jewelry box for Jada from her Mom in Heaven).

Finally, in an effort to focus on love and family, we all participated in making completely handmade gifts for the extended family.

(Handmade wooden crates from old barn wood filled with homemade salsa, jam, a crocheted washcloth, scrubbie, hot chocolate mix, and Christmas crack).

That's a wrap! Someday I'll be a consistent blogger again. Just keep livin!!